Low stock
Regular price
$100.00 USD
Regular price
Sale price
$100.00 USD
Unit price
per
Sale
Sold out
Looking to try out some color combinations? Check out this cool tool made by SGFriend PsiDelta!
The SGF Bridget MX stickless controller is based on the open source flatbox design by jfedor. At SGF, we were looking for a high quality low cost controller ideal for travel and tournament use with easy parts availability for the current chip shortage era. It was the perfect fit, so we built some for us and our friends, and now we'd like to build more for you and yours! If you'd like to skip the hassle of building your own, you can buy one premade from SGF Devices. Our devices also include some updates to the 3D printed case to add additional durability and user serviceability. Our modifications are available freely for anyone to create or modify on our Github (https://github.com/sgfdevices/Bridget). The user manual is in the Support section and includes basic documentation on the firmware, options, and servicing/parts.

The open source GP2040-CE-based firmware is compatible with XInput (PC/Steam Deck), DirectInput (PS3), PS4, and Nintendo Switch input protocols and can be customized to your own liking if you wish, but it works just great out of the box for all of your favorite fighting games and includes multiple options for SOCD (U+D=neutral by default). It is compatible with popular Brook converters for other consoles.

The premade controller includes a professionally manufactured PCB assembled with authentic Kailh Choc (v2) switches that are socketed for easy solder-free swapping/replacement/cleaning, a high quality 3D printed case with brass screw threads, rubber feet to prevent slippage during the sweatiest of sessions, and a USB-C port for connection to any of your fighting platforms.

All units are tested by hand just before shipping to ensure you get a great first time experience, but if you have any issues we'll make it right with a 30 day warranty and hassle free returns.

Please note: because the plastic parts of the controller are 3D printed, there may be very minor inconsistencies to each individual unit. We *do not* sell or ship B-stock, blemished, or "cosmetically deficient" units, so any device you buy here will be the highest quality 3D print available.

Dimensions: 218mm wide, 130mm deep, 15mm thick (12mm not including button travel)
Weight: approx 240-250g (individual units may vary slightly) not including cable

Made in the USA with globally sourced parts.
Share
View full details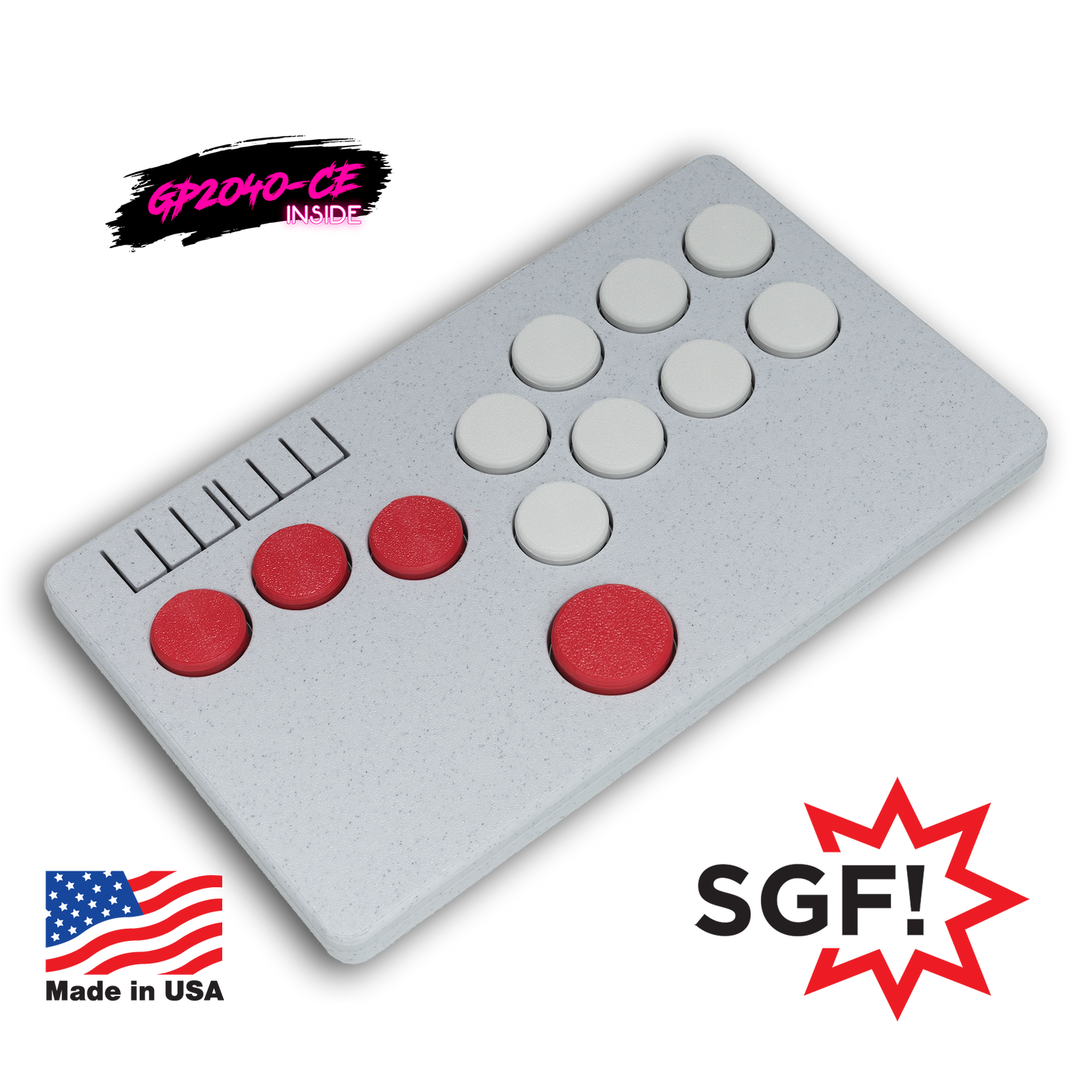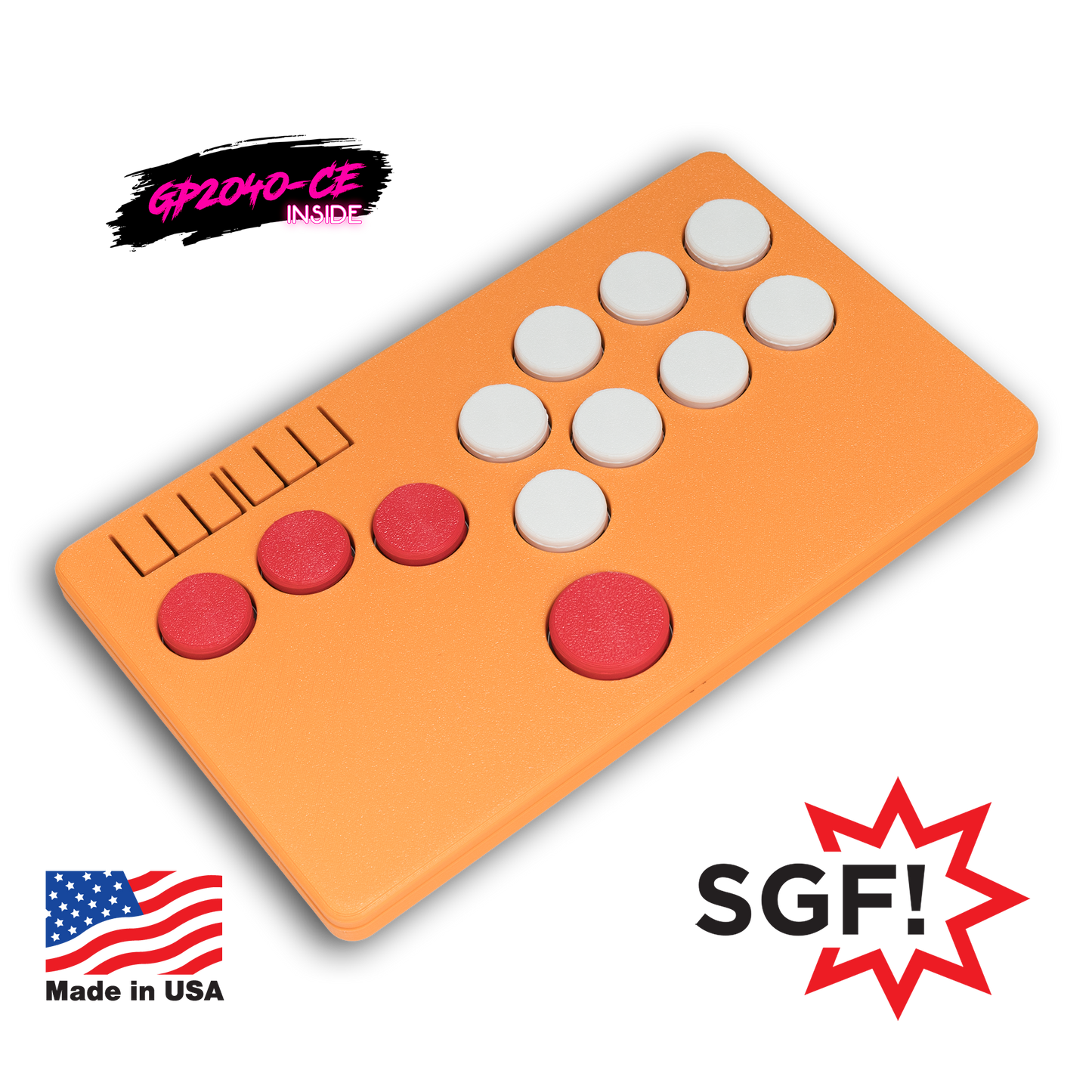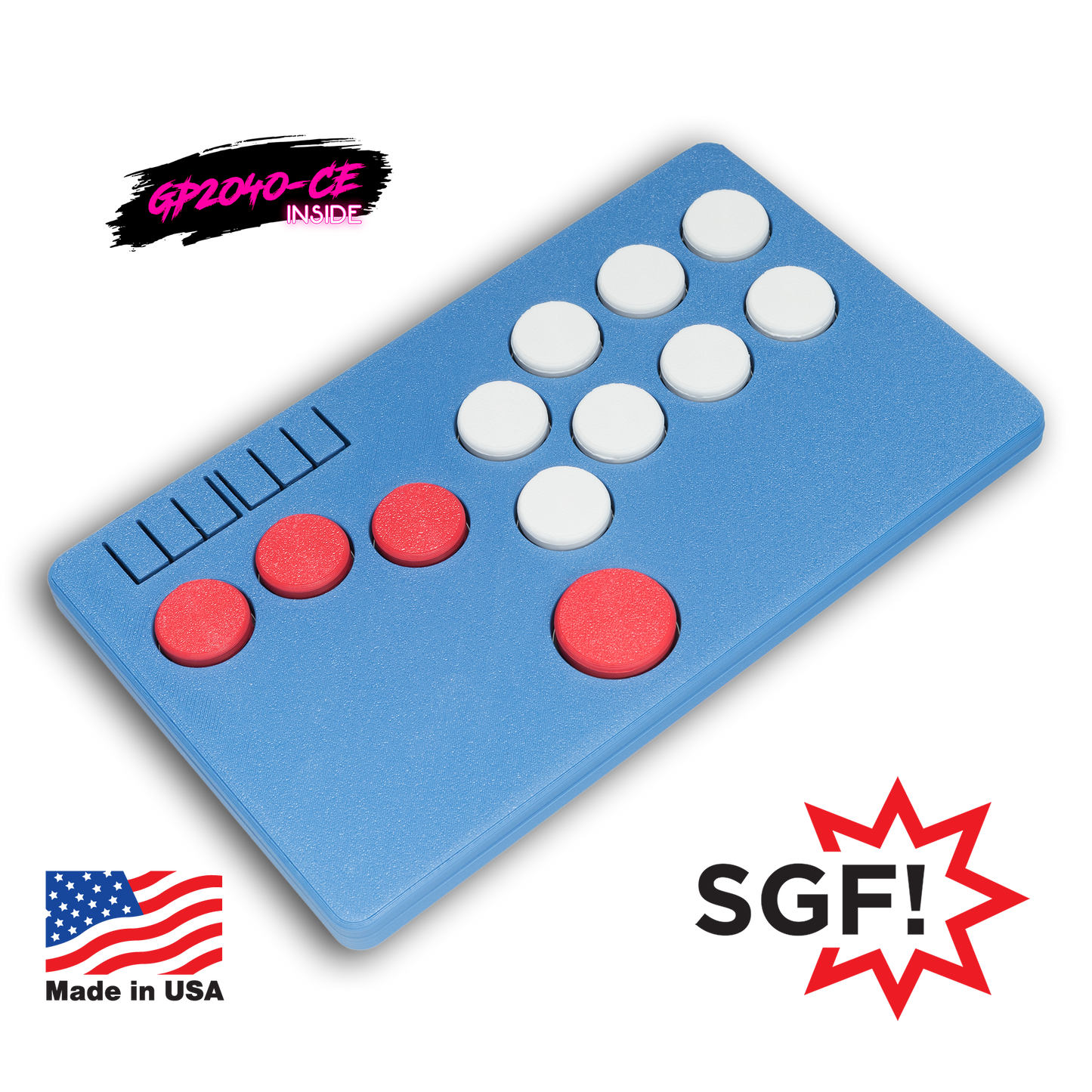 Great cheaper option
The Bridget is first leverless controller and I'm very happy with it, it's definitely a great choice if you don't wanna spend 200+ on a hitbox. I love the colors of it too
I love this thing so much
Shout out Kayla (@bunnychaos_) for inspiring me to buy this. It's amazing, not only is it sturdy, but the buttons are absolutely amazing.
Amazing device
Got a Bridget as a Christmas present for my buddy and I didn't wanna give it up. Great first stick, probably gonna have to be back for more to convert my friends
First Time Leverless user, very pleased!
The value is great, the build quality feels great, and I even received it five days before the estimated delivery time! Bonus points for the banana Laffy Taffy in the box. Thanks SGF, definitely have a repeat customer in me now!
Great quality, great shipping, great company!
My controller turned up very securely packaged. Comes with instructions printed on how to change the SODC inputs - worked first time, no issues. I've been using it on PC and it mapped perfectly to the windows gamepad. Build quality is great, love the colours. 5/5 monkeys.